This site honors the descendants of Giuseppe Morelli and Santina Simonini Morelli, born circa 1830 in the Alpine region of Northern Italy, once known as the Austrian province of Tyrol.  The region was part of Austria-Hungary (and its predecessor, the Austrian Empire) from 1815 until its annexation by Italy as part of the Treaty of Versailles and then formally incorporated as part of Italy in 1919.   It is there in the small village of Seo, where Giuseppe was born, and Santina in nearby Stenico, that our documented family history begins.

These comuni lie in the Trentino-Alto Adige region of Italy in the province of Trento.  The region is renowned for its mountains, such as the Dolomites, which compose a significant section of the Alps.

........................................................................................................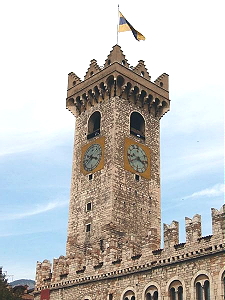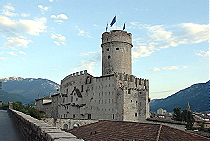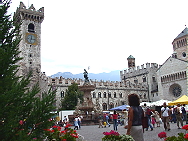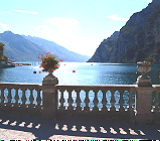 Giuseppe and Santina had 9 children, Luigi, Cosante, Severino, Erminico, Emelia, Domenica, Celestina, and Anna.  Their son Luigi was born in 1850 in Seo, and married Fortunata Floriani born in 1862. 

Together Luigi and Fortunata had 10 children:  Agnese, Isola, Santina, Ester, Dominica, Narciso, Tullio, Arturo, Anna, and Leno.  2 others- a set of twins, Tullio and Innominato, died at birth or soon after.

Narciso, Tullio, Arturo, and Leno immigrated to the USA in the early 20th century to Western Pennsylvania.  At least one or two of the sisters immigrated as well.

My grandmother Rena was the eldest daughter of Tullio, and I was fortunate to have known my great-grandfather if only for a brief time.  He passed when I was very small but I still remember him, in his dark red sweater handing out dimes to us kids.  He was a kind and gentle man, I am told. 

I give my sincere thanks to everyone who gave information, photos, and stories.   It is the work of many family members that helped to put the pieces of the puzzle together.  It is through you, that we can assure that the rich history of our Morelli family is preserved.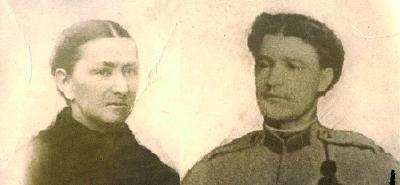 Luigi and Fortunata Floriani Morelli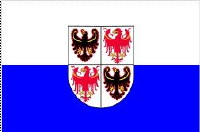 You may contact me at the address lilswedeheart~ at~ Yahoo.com.  Please replace the ~ at~ with the @ sign.  This is done to keep spam bots from retrieving my email address.  Thanks!